← Reports Main Menu
---
The Early Skills Assessment is designed to diagnose strengths and weaknesses for the most important computational skills found in grades K through 3.
---
After completing this assessment, the results for an individual student look like this: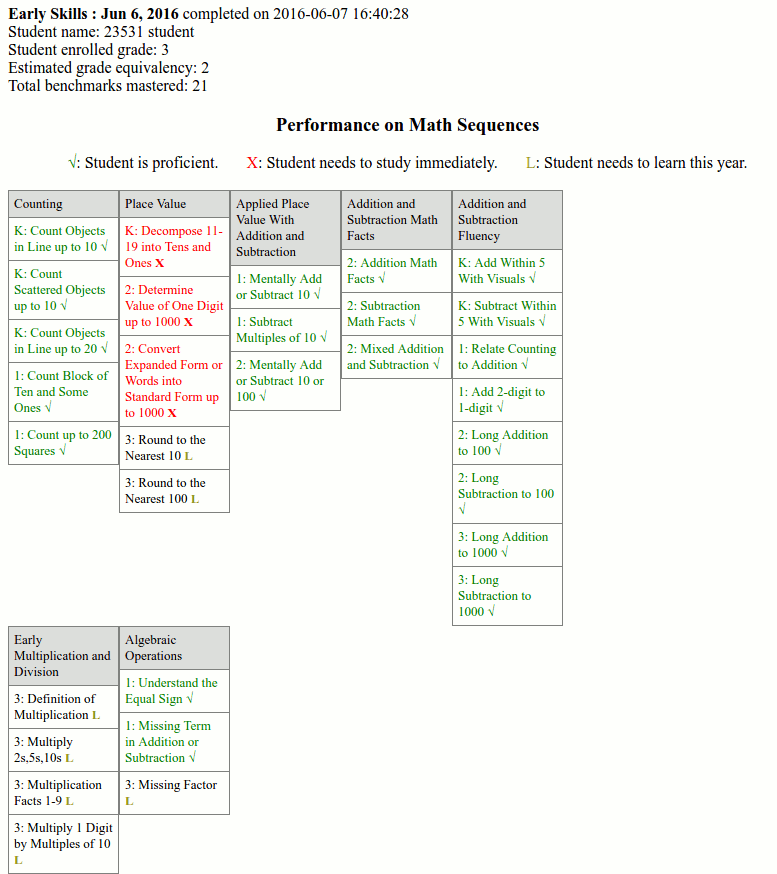 Everything about the Early Skills Assessment is similar to the Core Skills Assessment. You can view results for an entire group and also graph the results.
---
Next: Algebra Assessments →